When Allied Moving Service Townsville needed to upgrade their communications provider and their phone hardware, they turned to efex. Business owner Peter Rowe was already an efex print services customer and needed a technology partner that could help him take his three geographically dispersed offices to the next level when it came to communications.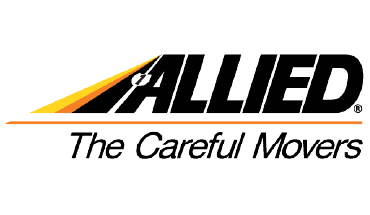 Company profile
Allied Moving Services
Covering almost half of Queensland, Allied Moving Services Townsville, Cairns and Mount Isa is a family-owned business providing exceptional and careful moving services with outstanding customer care.
Key challenges and business drivers
Three regional branches that need to communicate seamlessly.

Easy to use telephony that supports the business's passion for responsive customer service.

Reliable communications with the field staff who need to work efficiently whether onsite or in the office.

Upgradable hardware that does not leave the business stuck with old technology or contributing unnecessarily to landfill.
Benefits delivered by efex solution
Significant cost savings by switching to efex from the incumbent telephony provider.

Leasing arrangements that allow the business to upgrade to the latest telephone technology.

Ongoing maintenance & support as part of the contract that means the business can rely on efex to keep the systems and therefore the business operating smoothly.

Better customer service with a local efex representative that understands the business's needs and how technology can help make running the business easier.

Telephony systems that have an extended life through upgradable software, minimising waste and landfill.
Our local efex representative took the time to design a solution that allows easy communications between our branches, work-from-anywhere capabilities, is upgradable and all at a lower cost per month. I really appreciated that proactive approach from efex."
Peter Rowe
Owner/ Director
Allied Moving Services – Townsville, Cairns, Mount Isa
Allied Moving Service Townsville (also operating out of Cairns & Mount Isa) needed a communications solution that would ensure their customer service, responsiveness and modern telecommunications were the forefront of their business.
When Allied Moving Services began looking for a communications partner, they had clear requirements. The removals business is highly competitive and while Allied can trace its roots to horse and cart movers over four hundred years ago, local business owner Peter Rowe is committed to a fully modern future for the three geographies his family owns.
Peter believes one of his competitive advantages is offering better service to his customers and he's passionate about staying ahead of the pack. In business terms, the speed at which the team can respond to a new customer's enquiry can mean the difference between winning the job or not.
To keep his business competitive, Peter wanted to improve the telephone system in his Townsville branch. His key requirements were value for money, seamless communications across the three branches Townsville, Cairns and Mount Isa, a reliable partner that could support the telecommunications infrastructure, and a system that could be kept at the forefront of technology without contributing to landfill.
The local efex team took the time to understand Peter's business goals, audit the existing system's uses and limitations, and design a new approach that would allow his business to do more. efex's recommendation for Peter was a solution that did away with physical handsets and instead used virtual handsets and virtual terminals. This would mean the Allied team could log on from anywhere as if they were at their office desk - an attractive proposition for a team that's dispersed across multiple locations and spend a lot of time working while on the road.
Cut over from the old tech to the new virtual terminals needed to be smooth to avoid risking the business's ability to secure new customers. efex assigned a Project Delivery Manager to work with Peter on the migration. They played a central role harnessing the knowledge the local efex representative had for Peter's business. Combining that with Peter's operational needs, the Project Delivery Manager worked closely with the efex Technician in Townsville to complete the physical migration.
With no noticeable downtime, Peter was delighted with the roll out in Townsville, and is now working with efex on the set up in Mount Isa. The Allied Moving Services team have found the new technology easy to use with intuitive functionality. They particularly appreciate the video calling capability which makes calls between their branches very easy.
Since working with efex, Allied Moving Services has found the efex service team to be impressively responsive. Peter notes "there's nothing we've presented to them where they haven't actually shown a genuine interest and resolved the issue."
Allied Moving Service's ambitions for the future remain bold. The company is on track to run a paperless operation. Advances in virtual telephony, the cloud and modern workplace offer exciting opportunities for the business. More importantly, it will help Peter contribute to a cleaner planet, something he holds dear. efex is excited to play a role in those ambitions.