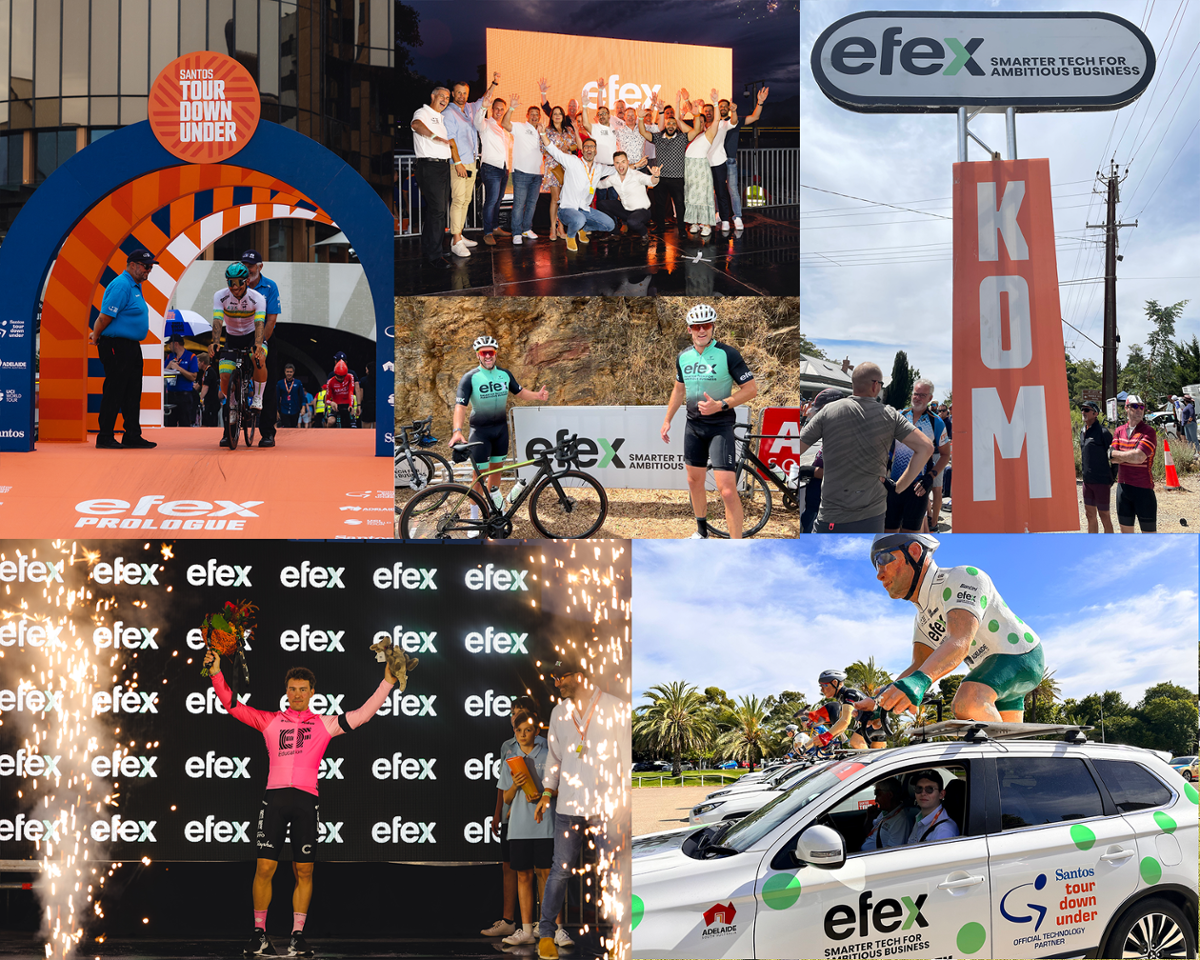 What an incredible week in Adelaide, with our team successfully delivering the technology and connectivity required to power every stage of this international event.
The inaugural efex Prologue was a huge success and a great night out in Adelaide, with the rain adding more excitement and challenge to the race. Congratulations to @AlbertoBettiol for taking out the win.
Congratulations also to efex Queen of the Mountain Amanda Spratt & efex King of the Mountain Mikkel Honore and all the stage winners that wore the green dots.
Finally, congratulations to the winners of our Santos Tour Down Under competition. Each person receiving a $1000 prepaid Mastercard:
Blain C from Victoria, Joel R from Victoria, Michael M from Victoria, Michael E from Victoria & Shurane V from Victoria.