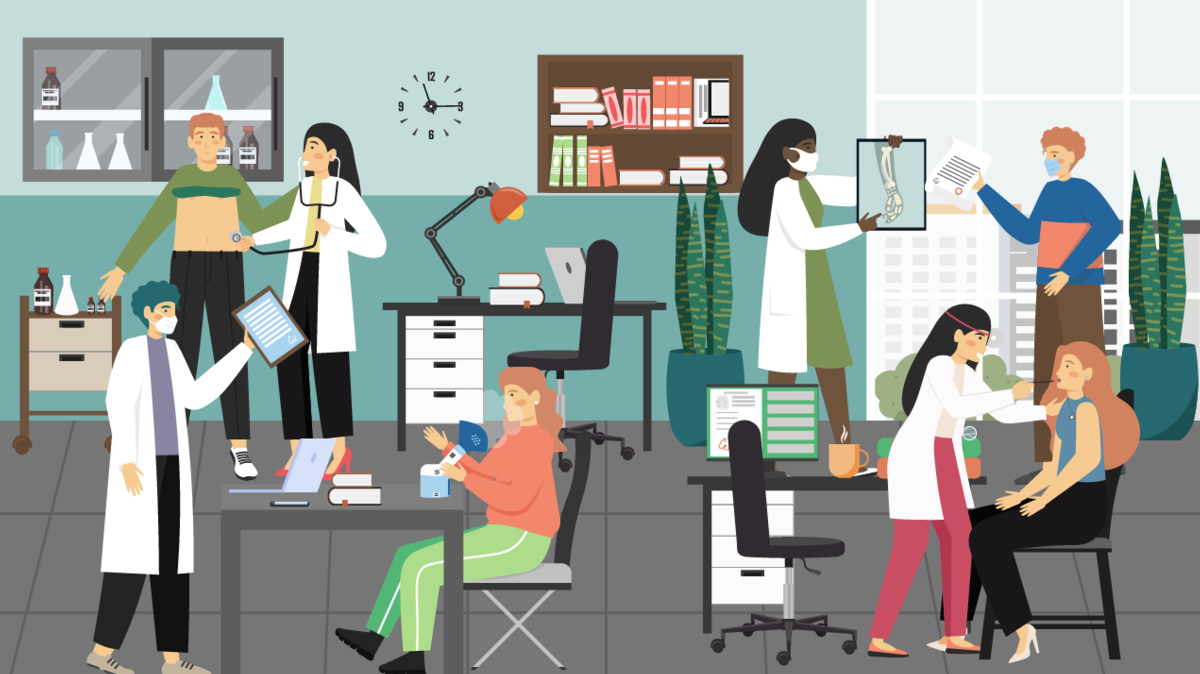 Medical practices have a unique set of requirements when it comes to their printing needs. Simultaneously, as digital transformation continues to reshape the way we work and live, practice owners and managers find themselves needing to streamline processes while also ensuring patient care is the priority.
Fortunately, a managed print solution can make a big difference in how efficiently and reliably your medical practice operates. It's both cost-effective and supports patient information privacy by reducing the risk of personal health information being seen by unauthorised individuals. Beyond this a managed print solution will also improve efficiency and security in your medical practice.
What is a Managed Print Solution (MPS)?
A Managed Print Solution is a smart way to replace and refresh your aging fleet of printers or expand your locations. In addition to the capital investment, MPS includes ongoing management, support, and maintenance helping you save money, time and complexity.
Why Are Medical Practices Choosing MPS?
Perhaps more than any other industry, there's no "one size fits all" solution for medical practices. So when it comes to choosing a solution, fortunately there's plenty of options.
You should keep in mind that a good MPS provider will be brand agnostic and therefore able to help you select the right printers for your operation. They'll also be able to advise you on how to scale operations as your business grows in at least the following areas:
Improved efficiency

An MPS provider can help you find the right printer models for your needs and create a solution that matches the flow of your operation, whether it's a specific patient labeller, multi-function printer/ scanner/ fax machine or something particular to your business.
With a standard set-up across rooms, practitioners can focus on patients rather than configuring to a room's unique equipment.
Instead of sweating old, slow assets, business owners can use cash flow to fund the latest equipment rather than making large capital outlays.

Improved security

With MPS the devices are secure, blocking unauthorised access. This upholds your compliance with the Privacy Act 1988.
MPS allows your printing equipment to remain compatible with electronic medical record (EMR), electronic health record (EHR) and practice specific software.

Uptime maximised

MPS devices are backed by a service-level agreement (SLA) that guarantees quick responses from local experts if your printers break down + pro-active care to maintain device health & minimise calls for help.

Cost-effective

With significant buying power, the MPS provider should offer you competitive pricing
Operating your printers is subject to a predictable monthly cost making budgeting straight-forward.

Simpler management

With MPS, all printer maintenance and management is taken care of for you, making these devices much easier to administer and taking the stress off your team. Auto-alerts ensure just-in-time delivery of toner so you never run out.

Flexibility

For operations that need to add or remove printers within the MPS agreement period, ensure you brief your provider upfront, so this can be considered in your contract.
What are the key elements of an MPS agreement?
When choosing an MPS provider, it's important to review the terms and conditions of the agreement. There are a few key components to look for when evaluating MPS contracts - the length of the contract, any early termination fees, and the services included. Other things to consider are a description of the printer model, agreements related to maintenance services and SLAs related to printer repairs. Remember to include flexibility to add or remove equipment if that's important for you.
Finally…
Printing and managing print workflows can be a significant challenge, but it doesn't need to be. A Managed Print Solution will help manage the costs and risks associated with printing to ensure your practice runs as efficiently & securely as possible. When you choose a Managed Print Solution your medical practice should expect to see benefits quickly, so you can focus on your patients rather than your printers.