B2B technology is our bread and butter. We support businesses with the full suite of technology & support they need to operate. To do that successfully, we need to take good care of our in-house technology needs. This begins with a technology strategy that supports our company growth, both organic and through acquisitions, then deploying and supporting the technology across our regional and metro branch network. The same internal team that serves our customers also serves us.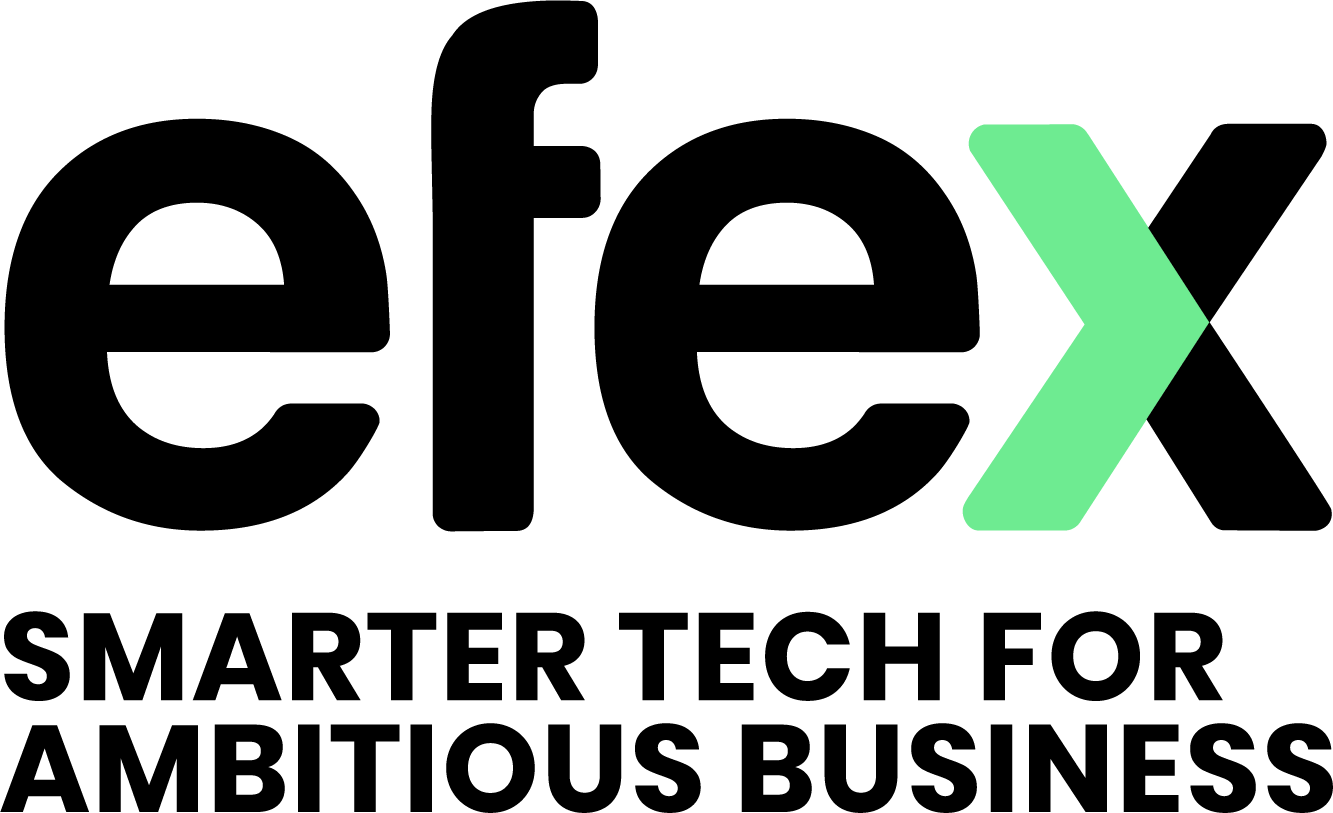 Company profile
efex
From humble beginnings in a North Sydney serviced office, efex has grown to a national footprint of metro and regional offices providing SMBs' with their technology needs. efex offers the full suite of technology & support a business needs to thrive. One provider for everything makes it easy and seamless for our customers.
Key challenges and business drivers
Design and implement a technology framework that allows efex to keep its customers' businesses and its own business running smoothly

Integrate acquired businesses operating their own IT systems into efex's operations efficiently and quickly

Make economical use of in-house tech specialists who also have client facing responsibilities.

Lead by example, using the same technology inhouse as efex deploys for its customers
Benefits delivered by efex solution
On-staff experts who can plan, execute and trouble-shoot a diverse set of hardware and software

A best-in-class cyber security solution managed by our expert in-house cyber security team

Agile project teams that onboard new branches and team members as efex grows

Training to help new employees quickly use unfamiliar technology and systems

A truly modern workplace with ease of collaboration across borders via M365, connectivity & collaboration tools

A national knowledge base with expertise that's shareable across all 260+ employees throughout Australia
We understand what a business needs from its tech provider because we're both customer and provider. efex has highly skilled people who provide great advice and can troubleshoot any of the inevitable challenges that arise when a business is growing and technology is constantly evolving."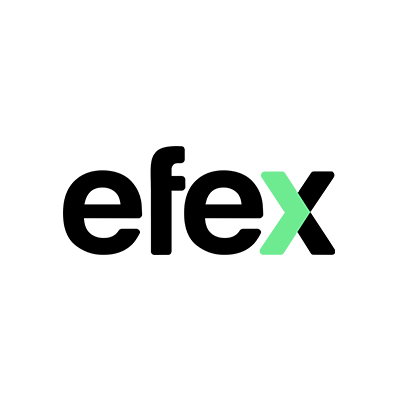 Nicole Burow
Head of Revenue Operations and Company Secretary
efex
efex uses the same approach to technology internally as it does with their customers to keep a business running smoothly.
efex has been strategically expanding. Like any growing business, it needs its technology infrastructure to help rather than hinder delivering great service to its customers. Unlike most other businesses, efex is also its own customer. It has the same requirements and use cases as its customers when it comes to designing, deploying and supporting the technology that facilitates its service offerings.
Nicole Burow, efex's Head of Revenue Operations and Company Secretary, is responsible for efex's operations. So she understands first-hand what businesses need from their technology partner. Along with efex's leadership team she's well aware of the aspirations and frustrations held by business owners when it comes to technology. She's an advocate for making efex its own best customer which means treating the internal requirements just as efex would an external customer's requirements. As a result, the efex team can provide practical insights and recommendations based on their own experiences.
Nicole segments efex's technology requirements into three areas:
Organic growth – onboarding new employees must be efficient, so they are up and running quickly.
Acquisitions – integrating businesses efex acquires including onboarding new staff, branch networks and customers.
New technology – efex stays at the forefront of technology as it evolves to ensure its customers are supported by the latest and most appropriate hardware and software and so it, as a company, must be too.
Nicole gives insight into the technology efex employs across their 20 branch network:
Managed services: We manage our own network infrastructure, servers and endpoints. We employ robust tools and automation to monitor system health, perform regular maintenance and swiftly address any potential issues, aiming for optimal performance and minimal downtime.

Cyber security: Overseen by our cyber security team, we implement multi-layered security measures, including firewalls, intrusion detection systems, antivirus software, multi-factor authentication and regular vulnerability assessments. We enforce strict access controls, employee security training and regular data backups to protect our own data and sensitive customer information from cyber threats.

Modern workplace: Our team can work across 20 Australian branches thanks to a modern workplace approach via cloud-based collaboration tools and productivity suites. We use tools like Microsoft 365, virtual meeting platforms and project management software to enable seamless communication, remote collaboration, and enhanced productivity across our distributed workforce.

Cloud: We host our own infrastructure and applications in secure and scalable cloud environments. Leveraging cloud platforms such as Microsoft Azure, we benefit from increased flexibility, cost optimisation and high availability while ensuring data redundancy and disaster recovery capabilities.

Digital transformation: As a technology partner, we continuously assess and improve our internal processes and systems to embrace digital transformation. Lead by our Business Transformation team, we leverage emerging technologies, automate workflows, and optimise our operations to enhance efficiency, customer experience and overall business agility.

Connectivity: We leverage reliable and high-speed internet connectivity solutions to ensure seamless communication and access to cloud-based resources. We work closely with trusted internet service providers to maintain robust connection options to meet our specific bandwidth and up-time requirements.

Communications: We deploy VoIP (Voice over Internet Protocol) solutions and unified communications platforms across the business. These solutions enable us to have feature-rich telephony services, video conferencing capabilities and seamless integration with other collaboration tools.

Business resilience: We implement comprehensive business resilience strategies, including redundant infrastructure, backup power solutions and disaster recovery plans. By regularly testing and updating these plans, we ensure that our operations can swiftly recover in the event of any unforeseen disruptions.

Document solutions: We utilise our own document management software and tools to streamline our internal document workflows, digitise paper-based processes, and improve collaboration among team members, whichever branch they work in. This ensures efficient document handling, version control and easy retrieval of critical information.
Most importantly, it's the efex team that really power the company's ability to serve customers. Technology is an enabler so it's important that our high performing team have the right tools to do what they do best.
efex always has an eye on the future. There's a complete hardware refresh underway, which happens every 3 years. We're evolving the tools that protect customer data. And we're enabling better support for customers with improved processes & capabilities. And, of course, there's always the possibility of another acquisition!